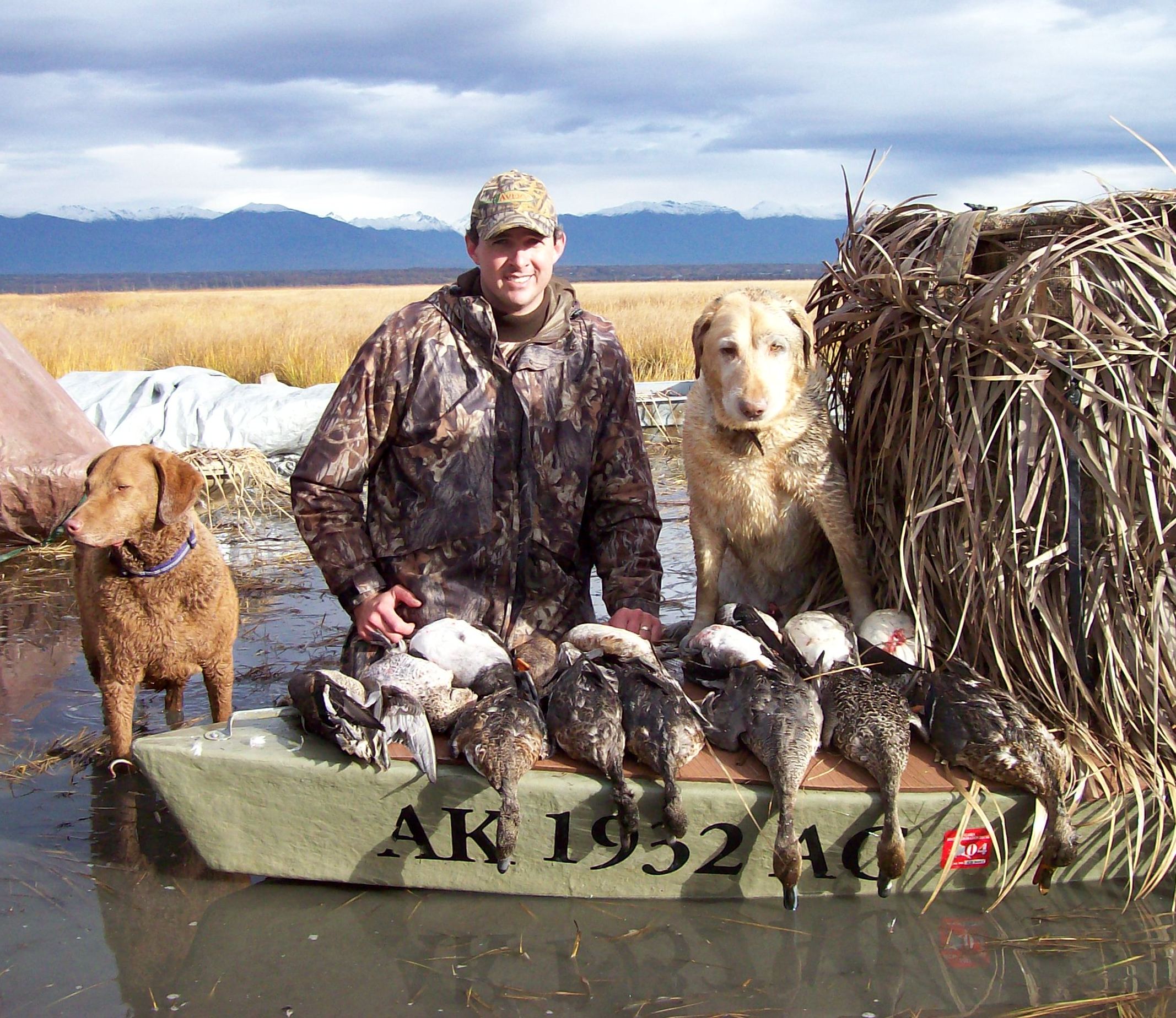 Some Early Season Mallards, Widgeon, and Pintails!
EARLY SEASON DUCKS
Beleive it or not this location is just a short boat ride from Anchorage! We have hunted the same location on opening day since we arrived in Alaska. Have you ever dreamed of having the first decoy spread that ducks ever see!! The advantages of coming to Alaksa for a duck and salmon combo are tremendous. The salmon are biting and the ducks start flying the first of September every year. Why not plan for a side trip of ducks while you are here fishing.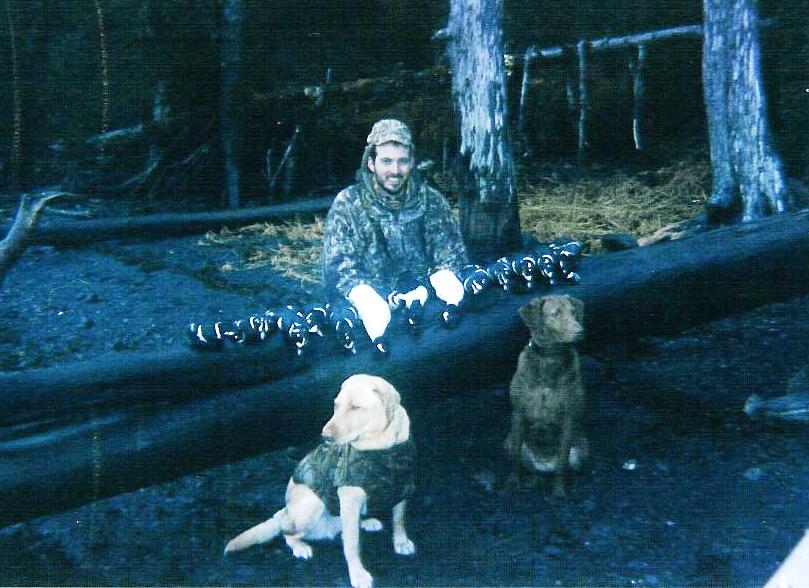 Harlequin and Barrow's Goldeneye!!
LATE SEASON DIVER AND SEA DUCKS
Alaska provides some premier spots for hunting divers in full plume. We hunt divers right up to the end of the season, December 16. Sea Ducks on the protected waters of Prince William Sound provide some of the most beautiful backdrops for hunting ever seen. If a full plume Harlequin or Barrow's Goldeneye is missing from your collection this is your opportunity to bag some.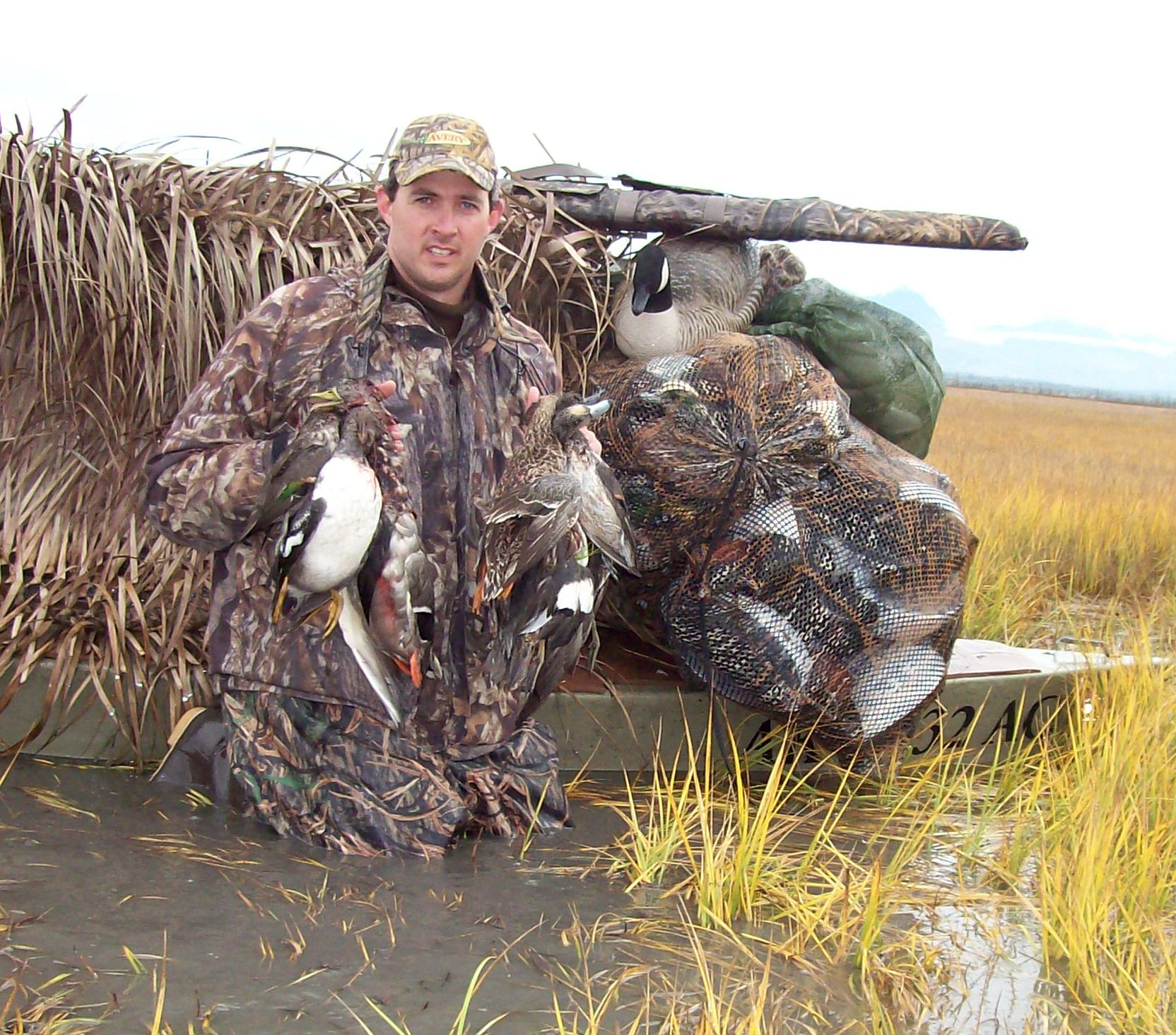 A mornings limit on my favorite marsh.
Waterfowl hunting is always an adventure in Alaska, whether it is 37ft tide changes, boot and people eating glacial mud, or an icy spray hunting sea ducks in Prince William Sound it is always a great time. Our duck hunts are just that, hunts, we are hunters and guide duck hunters in all conditions. Alaska hunting is unique and promises to be adventure for the hearty, hardcore duck hunter!